Overcoming Treatment-Resistant Depression
In a year marked by isolation and rising depression, Synapse Integrative Behavioral Health in Marlton offers a variety of innovative treatments to meet the rising mental health needs of the community. Currently, with each person experiencing fear and stress in their own way, it is anticipated that the number will grow, and the clinicians at Synapse will be ready for it.
Synapse Integrative Behavioral Health in Marlton has built an all-encompassing team of psychiatrists, psychologists, therapists, counselors, and nurse practitioners with the goal of providing comprehensive care to patients with mental health disorders. While they treat all conditions like depression, anxiety, ADHD, bipolar, OCD, etc., they specialize in the treatment of patients with Treatment-Resistant Depression ( TRD)—the depression that has not responded to at least two medications.
While many patients respond to treatment with medications and therapy, one-third of patients will continue to suffer from depression and anxiety in spite of treatment with antidepressants and are classed as having Treatment-Resistant Depression. When patients have not responded to at least two antidepressants, their chances of responding to further trials of medications go down significantly, as most medications work on similar neurotransmitters. According to Dr. Joanne Mathews, a psychiatrist at Synapse Behavioral Health, "At Synapse we offer a number of innovative therapies beyond just medications, including Transcranial Magnetic Stimulation (TMS), and esketamine (Spravato) for the treatment of TRD."
TMS is an FDA-approved, drug-free treatment for depression and involves the use of magnetic pulses to the part of the brain that controls depression. Over two-thirds of patients who have not responded to medications respond to TMS. TMS is virtually free of side effects and is done in the office over multiple days, 20 minutes at a time.
The other innovative treatment offered at Synapse is esketamine. This is an FDA- approved treatment given as a nasal spray and works differently from existing anti-depressants. This treatment also has high success rates with response in over two-thirds of patients who have not responded to antidepressants.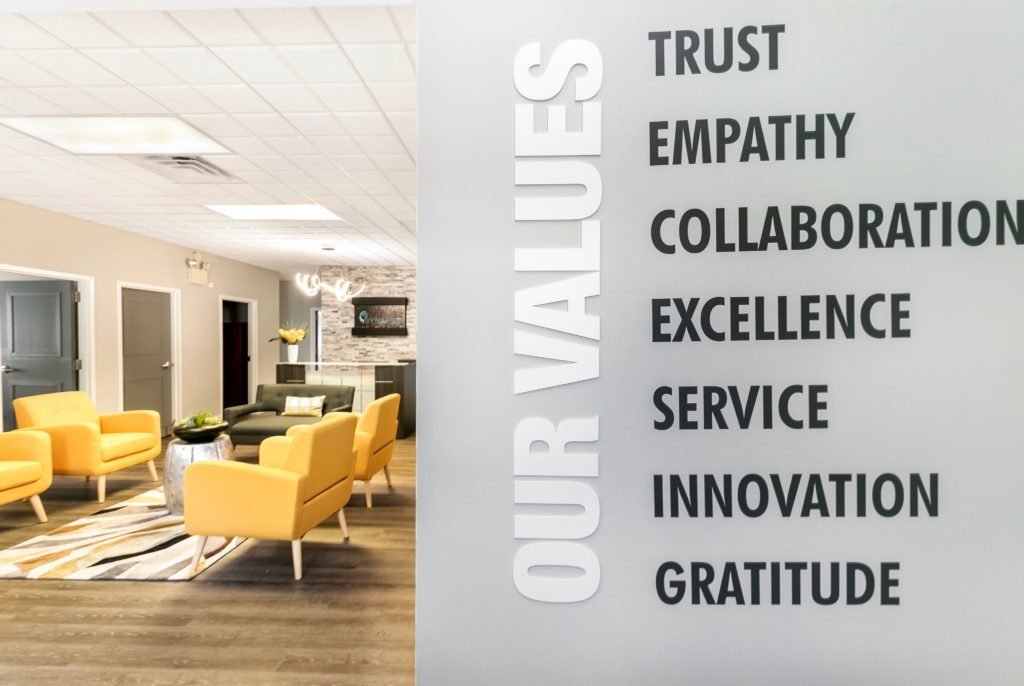 Specialized therapeutic techniques are also offered. "We offer evidence-based treatment modalities such as Cognitive- Behavior Therapy (CBT ), Dialectical- Behavior Therapy (DBT), and Eye Movement Desensitization and Reprocessing (EMDR). EMDR is a specific method to recover from trauma and other distressing life experiences and has provided significant relief to many of our patients," says Jennifer Christmas, LCSW, a therapist at Synapse.
So what makes Synapse Integrative Behavioral Health different from other psychiatric outpatient practices? For one, being in-network, services are covered by insurance; from medication management, therapy, TMS, and esketamine. Second, the office offers a seamless process for new patients. After an initial intake appointment with a therapist, the patient sees a psychiatrist or a nurse practitioner for a comprehensive psychosocial evaluation to determine the most appropriate treatment for TRD. Most initial evaluations can be conducted remotely through telemedicine. "This isn't a typical office," says Jessica Costa, nurse practitioner, "Psychiatrists and therapists often work separately with minimal coordination of care, however, in being able to offer multiple modalities under one roof, we can offer a collaborative, patient-centered treatment approach." Also, important to note, if a patient has a current outside psychiatrist and/or therapist, they do not need to switch providers to gain the benefit from the wide array of treatment-resistant options offered at Synapse.
In order to prepare for the potential mental health crisis that is suspected in the aftermath of the pandemic, Synapse is currently in the process of growing and expanding to meet every challenge. This includes expanding its provider team to be able to accommodate more people and never having to tell a person seeking help that they are not accepting new patients.
"We keep the patient at the center of everything," says Dr. Mathews. "We personalize treatments to each patient's needs. At Synapse, our success rates with TMS and esketamine have been similar or better to what research has shown."
These treatment-resistant patients have tried everything, and their jobs, families, relationships; every aspect of their life is impacted by mental illness," adds Mathews. "Working with treatment-resistant patients is an opportunity to give people a rewarding new lease on life after they've spent years trying to find help. If you feel like you hit a wall, we are here to help and to add to your life."
Jessica Costa, nurse practitioner sums it up by saying, "The most rewarding aspect of being part of the team here at Synapse is hearing every day how we are making our patient's lives change for the better. Recently I had a patient say, 'I haven't felt this good in over 30 years, and I know it is because of you guys.' That's when I know all of our hard work has been worth it."